BECAUSE PERFECTIONISTS NEED THEIR SPECIFIC TOOLS.
BECAUSE PERFECTIONISTS NEED THEIR SPECIFIC TOOLS
BECAUSE PERFECTIONISTS NEED THEIR SPECIFIC TOOLS
Sonimus satson CHANNEL STRIP
Sonimus satson CHANNEL STRIP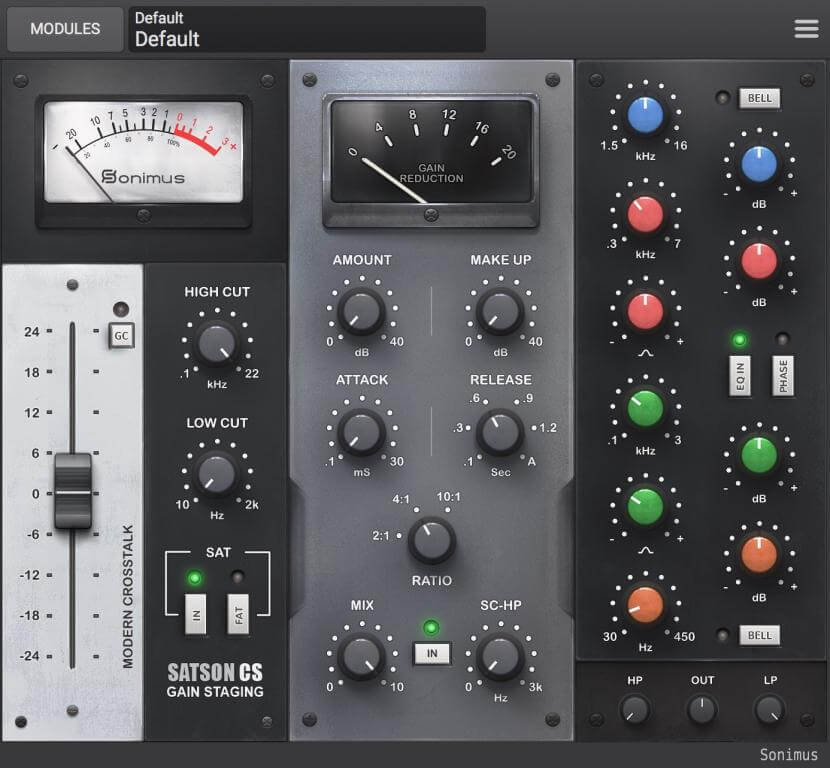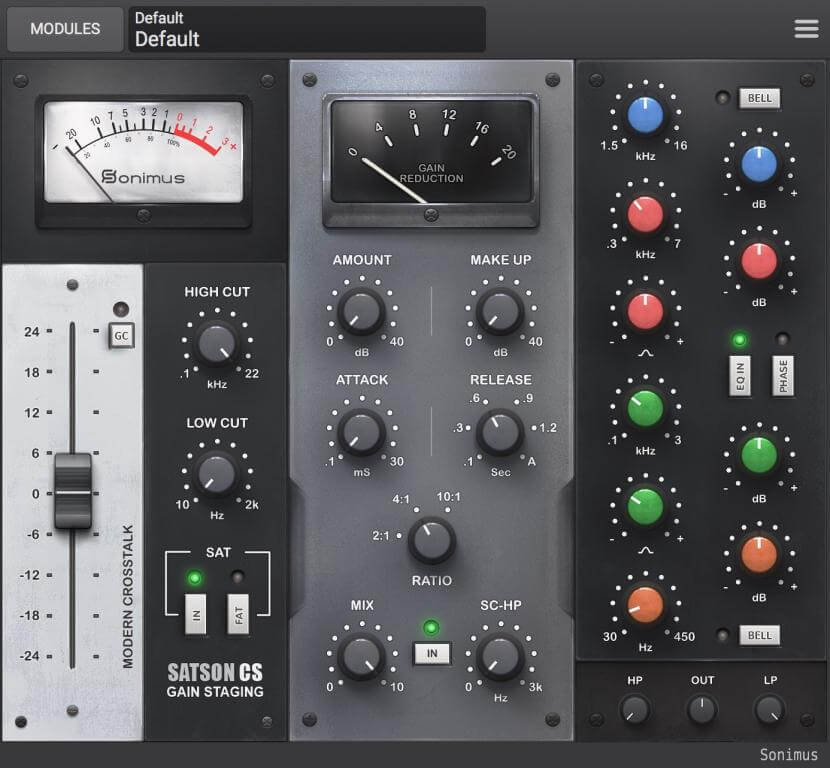 Streamline your workflow. Get the classic sound with Sonimus Satson Channel Strip.
Audio plugins like no other.
Trusted by well known engineers - Sonimus audio plugins
Console Emulation

Satson

$

39.00

Designed to emulate a console-based workflow (including metering, saturation, stereo crosstalk, and trim), Satson will help you mix faster and better. Our Satson plugin features a carefully modeled and calibrated VU meter, high quality high-pass / low-pass filters, and analog console-like saturation (including stereo crosstalk).

Add to cart

Console Emulation

Britson

$

39.00

Sonimus Britson is designed to emulate both the workflow and sonic character of analog mixing consoles. While inspired by a classic British 8014 console, Britson has a personality all its own. Britson was modeled to impart that classic warm, open, three-dimensional sound.

Add to cart

Equalizer

Burnley 73

$

59.00

Sonimus Burnley 73 is inspired by the classic 1073 equalizer. Our new plugin carefully recreates the characteristic sound of each EQ band, and the unique personality of both the 1073's inputs saturation: LINE and MIC.

Add to cart

Equalizer

SonEQ Pro

$

59.00

SonEQ Pro is a brand new four-band equalizer inspired by various high-end analog equalizers. We've adapted and incorporated the best qualities from these hardware classics into a single cohesive, yet versatile software design. As such, SonEQ Pro aims to serve as a first choice equalizer for mixing engineers of all genres.

Add to cart

Equalizer

Sweetone

$

32.00

Sweetone is a simple, yet powerful equalizer which combines both modern and vintage EQ characteristics to faithfully emulate analog equalizer curves. Sweetone's preamp section is carefully modeled to lend gentle color and warmth to your digital mixes.

Add to cart

Compressor

Tuco Compressor

$

74.00

TuCo is our new compressor based on vari-mu tube technology with feedback topology. TuCo can be clean, warm and crisp at the same time, exhibiting subtle and natural compression at low amounts and plenty of punch at higher settings. TuCo is an original Sonimus development, designed using analog modeling techniques.

Add to cart

Equalizer

StonEQ 4k

$

59.00

StonEQ 4k is inspired by the idea of mixing the best of the 4000 EQ's two units: The Brown version (which in our opinion is the most musical) and the best attributes of the Black version.

Add to cart
We help you shape the sounds perfectly
Audio Plugins chosen by top-end engineers
Sonimus products can provide ideal conditions for getting natural "analog" results with state-of-the-art plugins for mixing, mastering, recording, and post production, both for live sound and studio work.
Analog vibe Digital perfection
Sonimus products are the result of long research and development. We use in-the-field experience to create our own good, practices for modeling and design. The result is sophisticated but simple-to-use, unique but precise emulations of vintage devices that provide customers and partners with the best solutions for Recording/Mix Studios, Mastering Studios, the Recording Industry and Post Production audio work.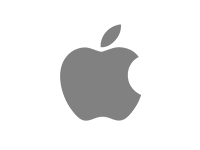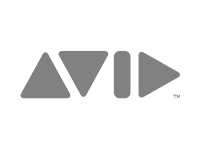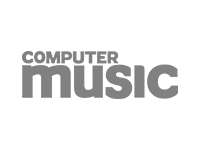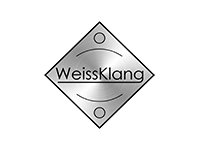 BY Matt Greco It's tough in a lot of modern pop music to find space …
Sonimus Digital Plugins professionally designed for high-end sound quality

Sonimus is the result of passion for making it easy to achieve the best sound quality.