Satson
$39.00
Designed to emulate a console-based workflow (including metering, saturation, stereo crosstalk, and trim).
Description
Saturation can be disabled when you want to use Satson for trim and metering purposes exclusively.

Two saturation modes: Normal (subtle distortion, high dynamic range) and Fat (hotter signal, lower dynamic range).

Satson can be used subtly or aggressively (to distort synths, and virtual or real instruments, for example).

Filters (both low and high pass) are tuned to sound sweet and pleasant to the ear.

Activate Satson Buss' "LOUD" switch to add more "air" to your highs and "punch" to your lows.

Instances can be "grouped" creating the possibility of affecting all instances by making changes to just one.

With zero latency, no group delay, and careful optimization for low CPU consumption, Satson allows for a remarkably high number of multiple instances per session.

Internal 64-bit floating-point double precision.
Grouping
Imagine being able to control all

Satson

instances from a single instance. Imagine the freedom to assign

Satson

instances into "groups" for simultaneous control of all grouped instances.

Now, with

Satson

it's possible to do just that: Turn on/off saturation, choose

Fat

or

Normal

mode, make volume adjustments for a group of instruments, and alter the drive for a group of instances, all from the convenience of one

Master Instance

.
Manuals
For more technical information about modules and controls, check the online user manual in your language: English, German, Spanish, Italian, French, Portuguese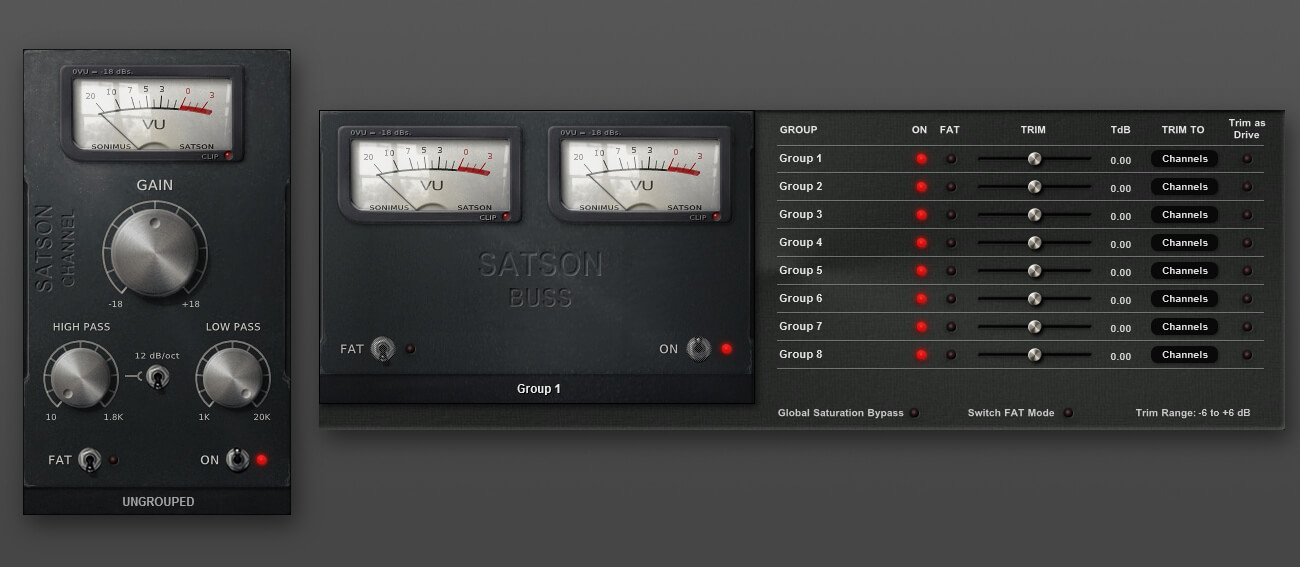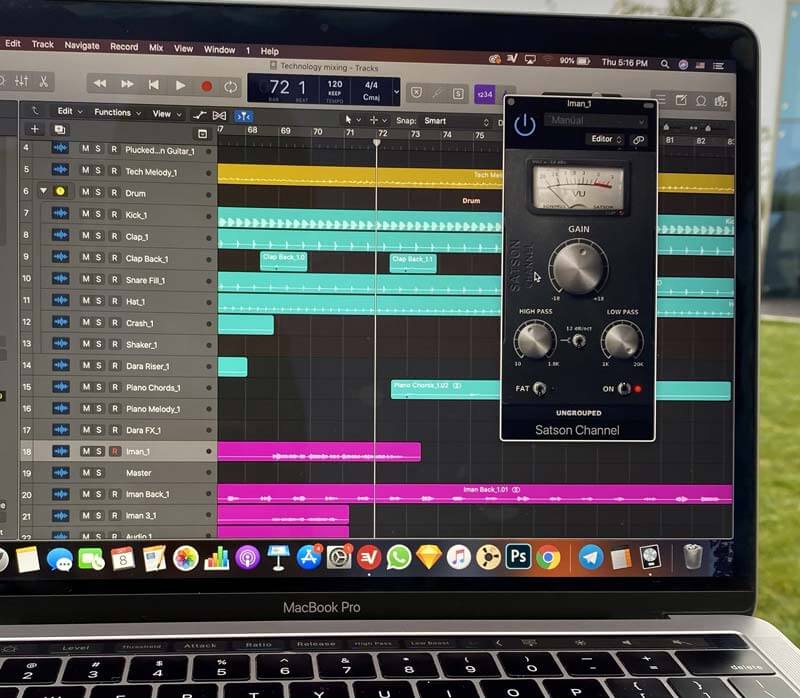 Testimonials
"Verdict: For more advanced engineers looking to push their mixes up another notch, Satson is an attractive option."
"Love the grouping feature. I can instantly change the character of a group of tracks or the entire mix even. The filters react as good as the ones in the analogue world. Great for shaping the sound of my entire mix very quickly."
"I love the sound and the features. I used Satson in my mix and production for John Legend's "A Place Called World."
"I use Satson on pretty much every stem mastering project that passes through our mastering studio. I like adding it to groups before running the stereo output through our analogue mastering chain."
Only logged in customers who have purchased this product may leave a review.